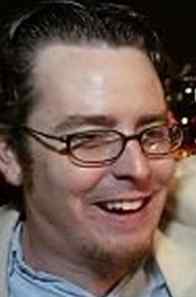 I don't understand. You hit something, then, as your heart pounds and your life seems to divide in two, you pull over hard. This is the only choice – even if you were texting, even if you're tipsy.
What sort of weakling crushes someone with his car, then doesn't even look in the rearview mirror?
I drove to work the other day past the police's plea for information about the van that struck Tanicha Workman on Cheltenham Avenue on April 7 and left the high school senior to die in the street.
I got to the paper, and the top of our Web site showed Nicholas Hasselback's deer-in-the-headlights mug shot. The Temple senior is charged with hitting Tony Foltz, a Temple law student, on the Benjamin Franklin Parkway at 2:30 a.m. last Sunday, then running.
"Every time you turn around, there's another," said Theresa Sautter, whose 15-year-old daughter, Marylee Otto, was killed on Rhawn Street in March 2008 by a driver who did not stop. "It's like no one cares."
So I made an appointment with Brian Hickey to try to see what I'm missing.
"I understand why people take off initially," Hickey said, as he gobbled an egg sandwich at the Manayunk Diner, his backward Cubs hat pulled tight on his healing skull. "It's not as if I've lived a life of completely responsible decision-making."
Hickey, a freelance writer and editor about town, was struck Nov. 28, 2008, after leaving Tom Fischer's Tavern in Westmont, where he'd been reveling with old high school friends. Earbuds in, he was heading back to the train, toward home in East Falls or maybe a nightcap in Fairmount.
It was 10:12 p.m. He'd write in a Philadelphia Magazine piece that he felt "as if I blinked and woke up in mid-December." From police and witnesses he pieced together this sketch:
A dark sports car – dark blue or black – left 15 feet of skid marks before driving off. That meant the driver – a "bound-for-Hell coward," Hickey calls him or her – must have been going about 40 in a 25 m.p.h. zone.
Hickey has made a remarkable recovery since doctors removed a V of bone from his skull to vent the pressure. At 36, he's sharp and salty as ever, and looking forward to the birth of his first child in June.
Since January he's been chronicling on his Web site all of the times leaving the scene has made news. His posts on "Hit and Run America" land with unwelcome regularity – 284 as of Sunday evening.
"Nobody cares about anyone but themselves anymore," he said, then softened his statement. "Well, it's the exception. What makes someone not stop? Is it societal? Is it individual? Is it a taking-care-of-No. 1 culture now? I would think it is."
Actually, one expert in the psychology of driving, a University of Hawaii professor named Leon James, says that the stress of having hit someone with your car could make anyone flee. Even me.
"It's not a question of moral weakness," he said. "It's emotional presence of mind."
The effect on a driver can be overwhelming, James said. "It's called an emotional flood-out. You are inundated, like a flood washing over you. This completely inhibits and distorts rational thinking."
If it could happen to anyone, why do so many of these accidents happen in Pennsylvania? (And in Philadelphia in particular, where state police stats show the number of hit-and-runs increased 11 percent last year, despite a statewide decrease of 3 percent.)
Between 1,300 and 1,500 fatal hit-and-runs occurred in this state from 2000 through 2008, according to the National Highway Traffic Safety Administration. New Jersey, with a population about 30 percent smaller, had half as many.
Hickey has a theory about the disparity: It's about penalties – Pennsylvania's are weaker.
The person who hit him would spend a minimum of six months in prison in New Jersey, but Pennsylvania requires a minimum of just 90 days. A fatality would bring a three-year minimum in New Jersey – one year in Pennsylvania. Penalties rise to five years here if the driver was drunk.
The driver who killed Marylee Otto and then drove off is serving a one-to-two-year sentence.
State Sen. Larry Farnese (D., Phila.) says the penalties are so minor, "there's really no deterrent." A bill he introduced this year would make all deadly hit-and-runs felonies.
He said he heard from too many police officers and prosecutors how drivers would ditch cars and stay low until they were sober to avoid more serious consequences.
"The truly sick part is that what these people do is commit these crimes, then sober up, and a few days later they come forward and they're treated like heroes for coming forward," he said. "Meanwhile, they beat the system."