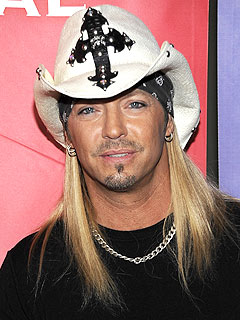 Bret Michaels
In the past five days, Bret Michaels was rushed to a hospital after suffering a brain hemorrhage, underwent tests while remaining in critical but stable condition and found out he had a side effect that could lead to seizures. But there's a good chance the rocker won't remember any of it, says one expert.
"Most people [who suffer this type of brain hemorrhage] don't remember most of their hospitalization – they have no recollection," Dr. Melvin Field, director of the Florida Hospital Neuroscience Institute, tells PEOPLE.
Still, Michaels is conscious, talking very slowly and in good spirits, his rep tells PEOPLE.
Doctors usually "give patients some sedation so they don't have pain, and that can kind of make it so they don't remember too much," says Field, adding that having blood in the brain can also cause some confusion.
Michaels will remain under the care of doctors, who discovered the Celebrity Apprentice contestant has a side-effect called hyponatremia, a lack of sodium in blood that can cause seizures. His rep says he has not had any seizures.
Field says the hyponatremia shouldn't be considered a setback. "It's relatively common [in these cases]," he says. "I don't think it's going to cause permanent problems. It's almost like a small road-bump – like having a fever."
While Field says the rocker, 47, who suffered a massive subarachnoid hemorrhage on April 22, will most likely have "a pretty good headache" during his recovery and be in the hospital three to four weeks, he shouldn't have any other significant side effects. "If he came into the hospital awake and talking with a bad headache, there is a very good possibility he'll leave the hospital the way he came," says Field. "He should be fine."